Our diving club is housed in a pretty house overlooking the beach, in the middle of the small pedestrian street that runs along the seafront.
To welcome you, we've preserved the charm of Grande Anse d'Arlet and made it as comfortable as possible!
ALPHA PLONGEE MARTINIQUE is a 5* diving club!
For your COMFORT, we have built a spacious deck around the house. It's very easy to move around, so you can prepare yourself as well as possible before your dive.
You have access to our equipment room, with its rinsing and disinfection tanks, as close as possible to your preparation area.
After the dive, you'll have access to an outdoor shower area and changing rooms.
As far as SAFETY is concerned, we are always keen to have you dive in small groups and to offer you a variety of dives thanks to our two dive support boats: Ti Baot (21 divers) and Crystal (12 divers).
And don't worry, we haven't changed the recipe for our "planteur", which we offer you at the end of the dive to round off this fun-filled experience. Our reception area is the ideal place to chat and fill in our logbooks!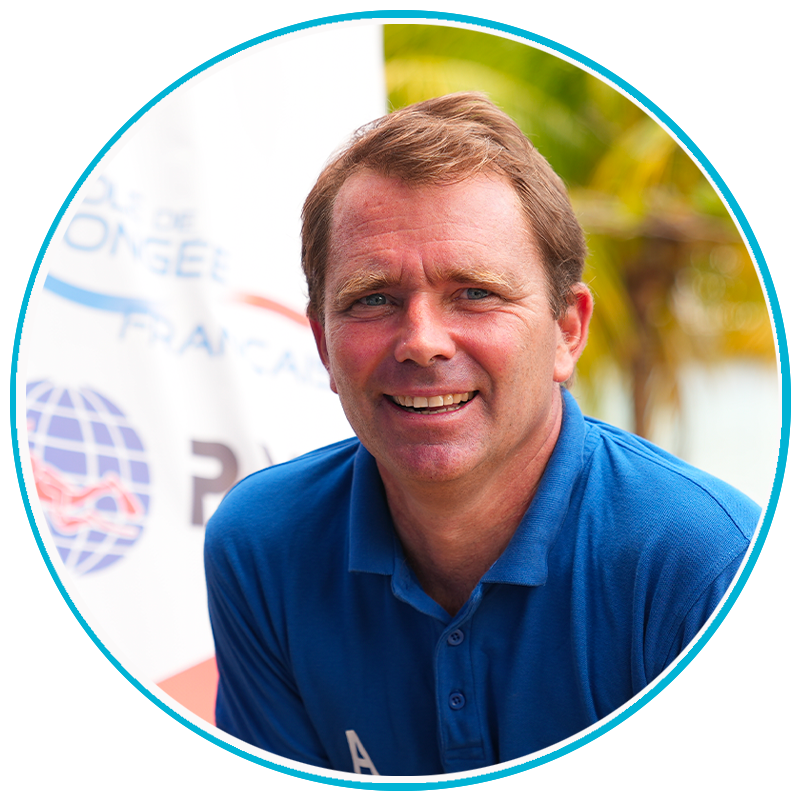 FABRICE
Instructor
French / English
BEES1 diving
MSDT PADI instructor
EFR instructor
NITROX instructor
__________
Favourite site : Little Mermaid,
Favourite fish : Platax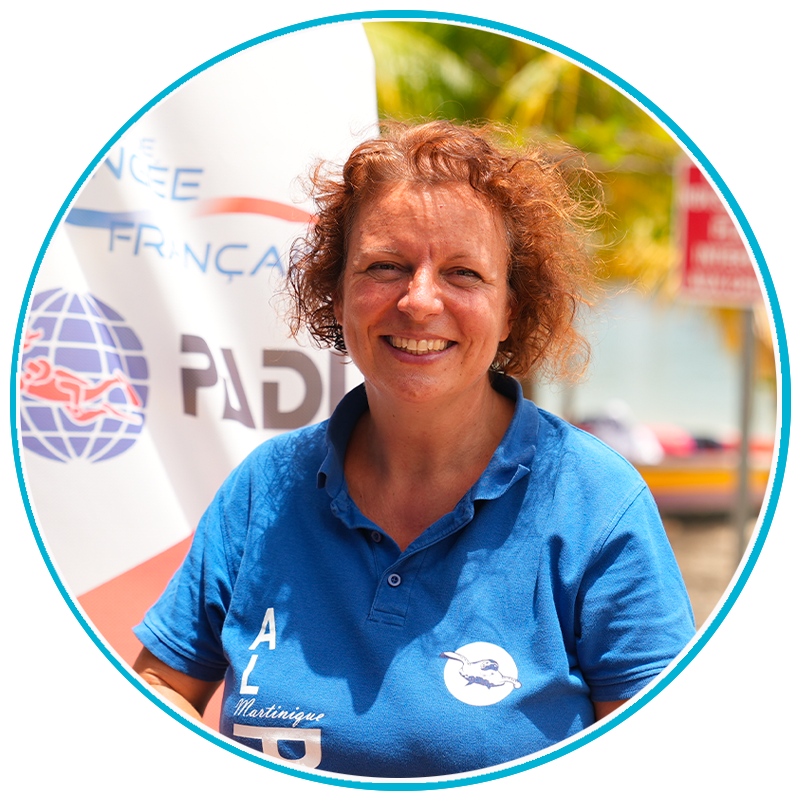 INGRID
Instructor
French / English
BEES1 diving
PADI DIVEMASTER
__________
Favourite site : Grotte aux couleurs
Favourite fish : Frog fish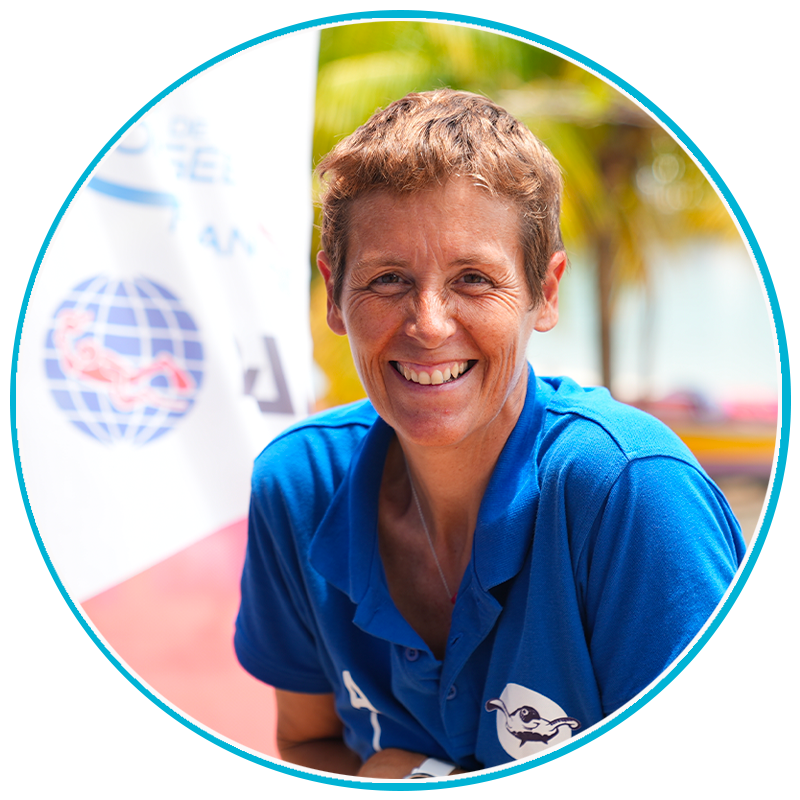 MARJORIE
Instructor
French / English
BEES1 diving
DEJEPS
IDC Staff Padi
NITROX + TRIMIX Instructor
EFR instructor
__________
Favourite site: Cape Solomon
Favourite fish : Eagle Ray
THIERRY
Videographer
French
No. 4 – Diving guide
Pro Diver – Class 1B
Audio/Video Producer
Remote pilot
Community Manager
__________
Favourite website : Anse 3 airs
Favourite fish : Puppet fish
… A turtle story
It all started when we met a turtle in 2007 on a reef in Martinique: magical !!! A meeting and an idea: to share the same emotions with as many people as possible. In 2011, we landed on Grande Anse beach with the family. We discovered a magnificent landscape and unique seabed with a herbarium: home of our friends the turtles. We decided to create Alpha Plongée Martinique. Our objective, transmit our passion: the sea, its reefs and its inhabitants. Here we are to evolve all year round in an exciting world always full of good surprises. We started the adventure 10 years ago and are always keen to welcome our divers like at home: family spirit!
Where to find us?
Our Alpha Plongée center is located on the beach of Grande Anse d'Arlet, about 200m to the right of the pontoon, looking out to sea. We are in the middle of the pedestrian street which runs along the seaside, between the restaurants "Bidjoul" and "Arcades". If you decide to join us by car, you can park in the large car park which overlooks the road opposite to the grocery store. It is indicated by a large blue sign. To find us, all you have to do is cross the road and slip between two rows of houses.
| | | |
| --- | --- | --- |
| GPS : | | |
138, Avenue Robert Deloy – Plage de Grande Anse 97217 LES ANSES D'ARLET